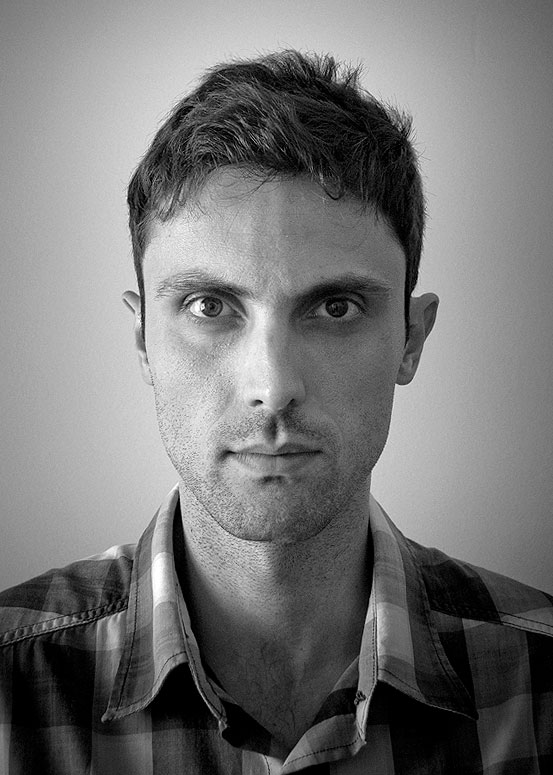 QUICK VIEW
I am a versatile designer with solid experience in lamp design. Highly skilled in digital tools and advertising, with an extensive experience of handmade and automated manufacturing.
I started focusing in lamp design in 2008, right after graduating in Product Design. I have also developed side projects leading me to a broad knowledge including: 3D animations, fair stands, interior design, graphic design, web, branding, packaging, logos, layout, video editing and expertise skills in image manipulation.
This multidisciplinary design experience makes me a professional who can develop or coordinate every step of product design: from conception and manufacture to advertising and fairs' launch.
I am also a professor since 2012, at the Bachelor's Design course at FiamFaam, Sao Paulo. I postgraduated in art direction and communication at Belas Artes University, Sao Paulo.
NATIONALITY: Brazilian with full working/residency permit to EU
AWARDS
2009
2010
Products developed for brands:
SKILLS
Light Designer
Participation in projects in several residential lighting categories

Familiarized with LED and OLED technologies

Constantly following new trends. Visits to fairs in Brazil and Milan

Optimization studies for manufacturing processes, assembly and material sourcing in order to achieve the best cost benefit

Complete design detail for production output
3d modelling & rendering
Rhinoceros

Fusion 360

Blender

Cinema 4D

KeyShot

Sketchup

Autocad

Revit
Acrylic processing
Training in the entire acrylic handling process

Blow molding process and vacuum forming

Laser cutting and engraving

CNC router and 5-axis CNC machining

Folding and Bonding

Printing and Silkscreen
Woodwork
Knowledge of execution in handmade and traditional processes

CNC machine operation and aplication this process to cuts, precision joins and 3d milling

Finishing processes in differents teckniques.

Traditional woodworking technical course 
CNC
Fusion 360

Artcam

gCode editing

Router operation for prototyping in own studio (2014 to 2018)
Design Management
Project Management (Base Camp, Wrike, Trello and similar)

Development of own workshop with woodworking machinery and CNC

Market research for new product development

Strategic Planning and Branding for products and brands

Support in productive systems in joinery and acrylic

Participation in Fairs as exhibitor and guest designer

Art Direction and Creative Process
Graphic Design & Advertising
Photoshop

InDesign

Illustrator

Corel Draw

Photography

Image retouching and calibration

Logotype Creation

Editorial and advertising design (catalogs, advertisements, folders, magazines, etc.)

Digital Advertising

Packing

Graphic print
Website Development
HTML and CSS programming

Site and database management

Website Optimization for search engines (SEO)

Online sales

AdWords and FacebookAds

WordPress
Silkcreen Printing (Serigraph)
Fabric stamping processes

Photolithography and screen recording

Participation in the productive environment (silkscreen workflow)

Development of arts for Silkscreen
Academic career
University teacher (2012 – 2020) in the course of Design FiamFaam (São Paulo)

Colleges lectures
Product and Graphic Designer freelancer


(
2018 – Present / Spain and Brazil)
Design studio owner. Mainly focused in lamp design, attending companies in Brazil and Spain. Products development in general (furniture, children's products, decorative), 3D motion, graphic design, interior design, fair stands and web.
---
University professor at Design bachelor's degree – FIAMFAAM


(
Mar 2012 – Present / São Paulo)
Bachelor's degree professor in graphic design, product design and branding.
---
Senior product designer – Stilo Clean


(
2012 – 2019 / Jaraguá do Sul e Região, Brasil)
Decorative luminaires design, technical 3D modeling and rendering for product presentation. Monitoring processes during prototyping phase, participation in fairs. Strategic development with the CEO and sales director.
---
Senior Product Designer – BOLD
(
2012 – 2019 / Jaraguá do Sul e Região, Brasil)
POS and promotion products design, technical 3D modeling and rendering for product presentation for Subway, Black + Decker, Mc Donnalds, Fila, Johnnie Walker, Absolut Vodca, Teacher's Scotch Whisky, Budweiser.
---
Brav Design products –
Senior Product Designer and CEO


(
2015 – 2018 / São Paulo e Região, Brasil)
Infrastructure organization and machinery purchasing in order to attend production demands. Development and manufacturing of products such as lamps, decorative wallcoverings, furniture and projects on demand.
---
Brav Design graphic –
Creative Art Director

(2011 – 2015 / São Paulo)
Brav Design owner, coordinating a small team of designers. Works in graphic design including, advertising, branding and web. Customers attended: Yamaha, Mitsubishi Machinery, Eurobras, Craft Design, Portucale Institute, Web Cortex, IFMSA Brazil, ABM, among others.